Chikki noodles are not only delicious, they are also a source of nutrients, which promotes good health .
Chikki Foods is the first indigenous Noodles brand in Nigeria
Chikki Instant Noodles transforms into a ready to eat meal in a few minutes after the pack is opened. Chikki instant noodles comes with a wheat noodle cake and a flavour sachet of real herbs and spices in many variants.
Perfect for the whole family.
The unique tantalizing flavours, its affordability and the exciting tasty experience, have made it the go to instant noodles of millions of consumers in Nigeria and West Africa.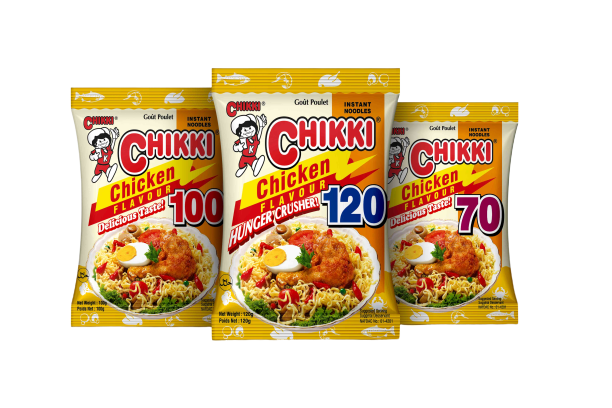 We believe great food should not only be healthy but delicious. That's why with only fresh and premium ingredients our classic chicken flavour will be sure to satisfy everyone. There's a reason everyone loves Chikki. Try it and find out.
Another customer favorite! At Chikki There's something for every taste. Boasting of a very distinct light onion taste, this flavour is guaranteed to have you wanting more. And with a preparation time under a few minutes, you can say goodbye to hunger.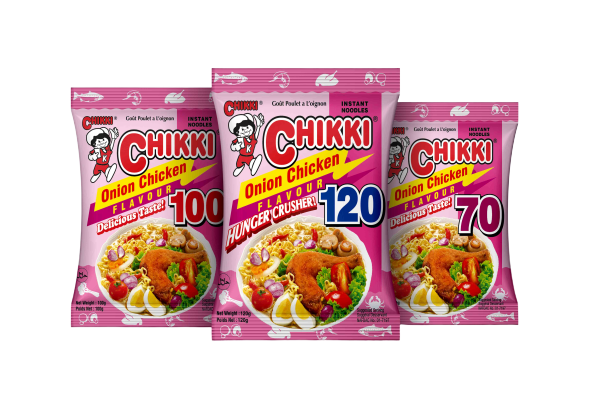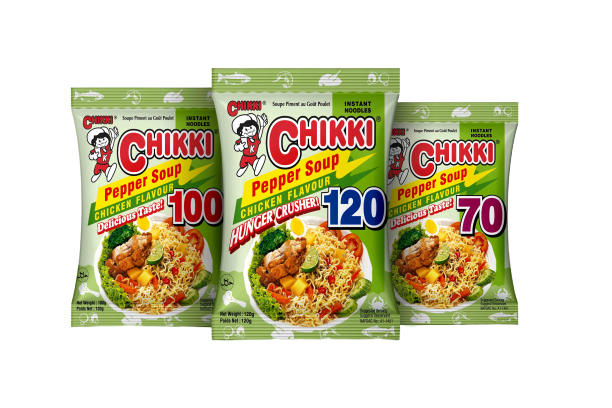 Finally, an easy to prepare, instant meal for pepper soup lovers, that doesn't require you to dirty every pot and pan in your kitchen. But that's not all! Just like our other flavours, It also comes in 3 different sizes. So no matter how hungry you are, it's sure to hit the spot.
Check out our products to view all the delicious goodness Chikki brings to your table.
Affordable and nutritious With 100% Customer Satisfaction